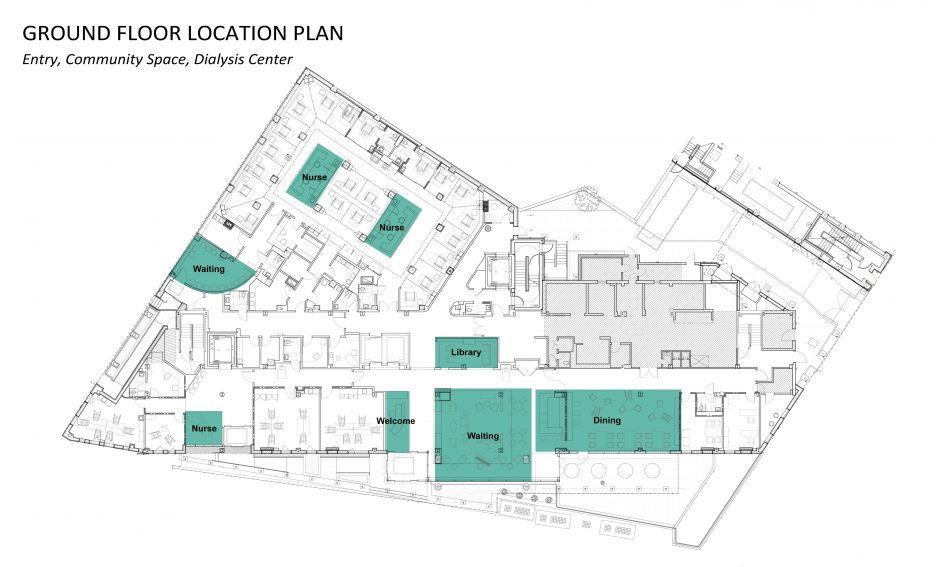 Ditmas Care Center is undergoing a 46,000 sf expansion and renovation with a project goal of designing gathering spaces that engender frequent & lengthier visits.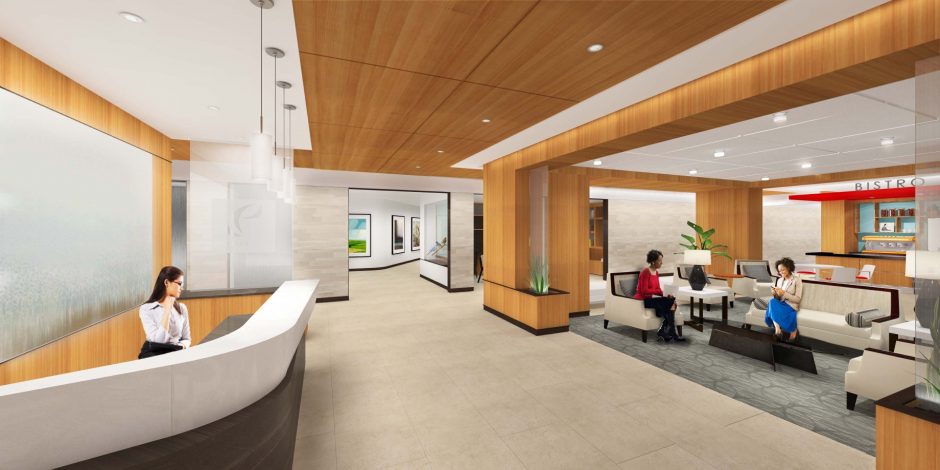 The amenity areas are intended to prioritize the meaning of "home", while creating a safe & comforting environment that minimizes stress.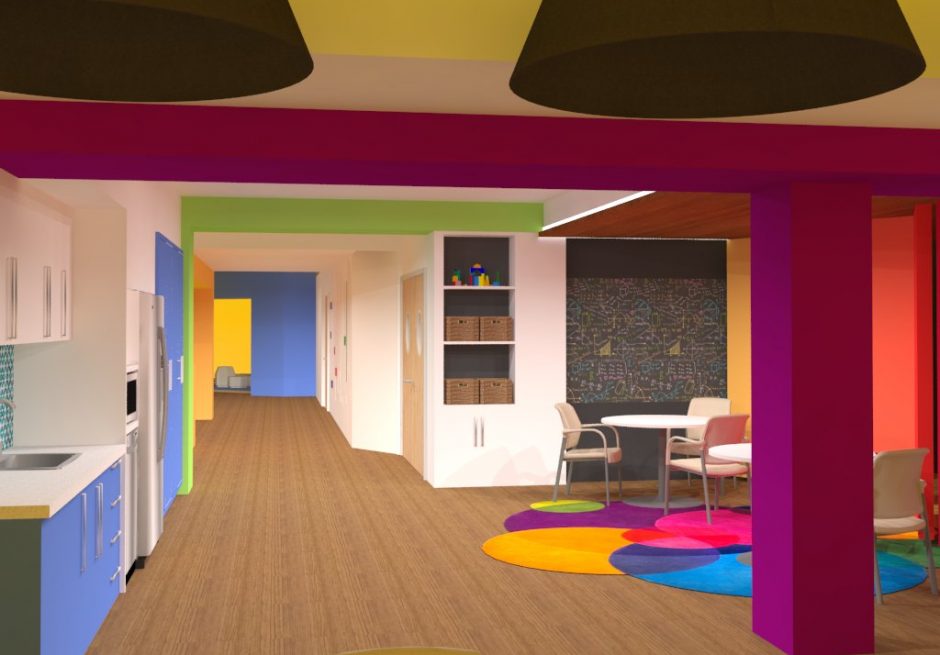 The extended Dayrooms incorporate small nooks to foster private gatherings…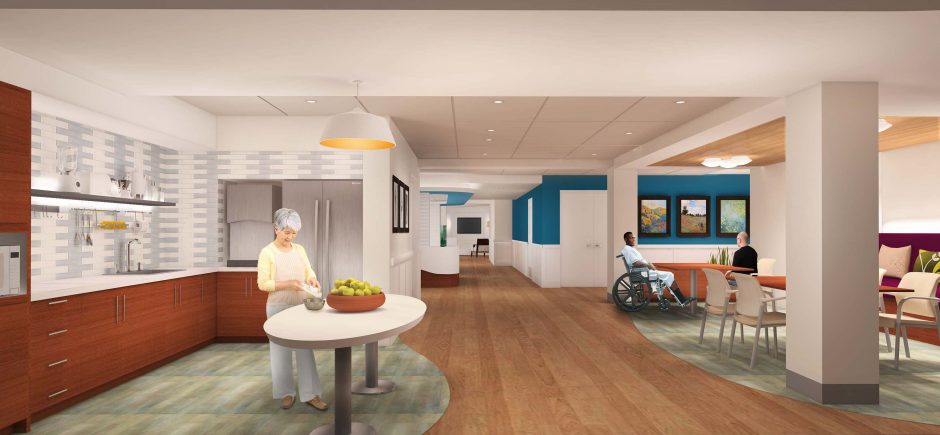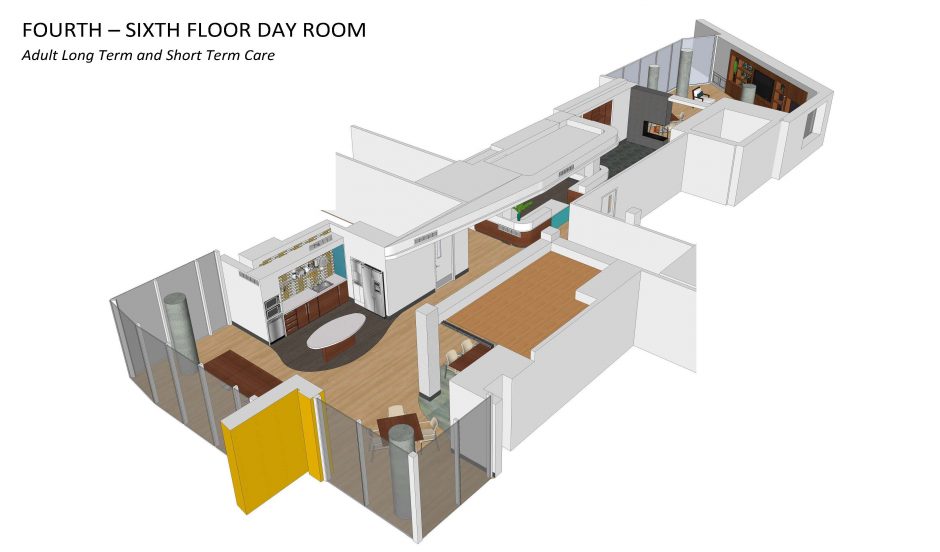 while facilitating resident engagement and choice, interaction and activity.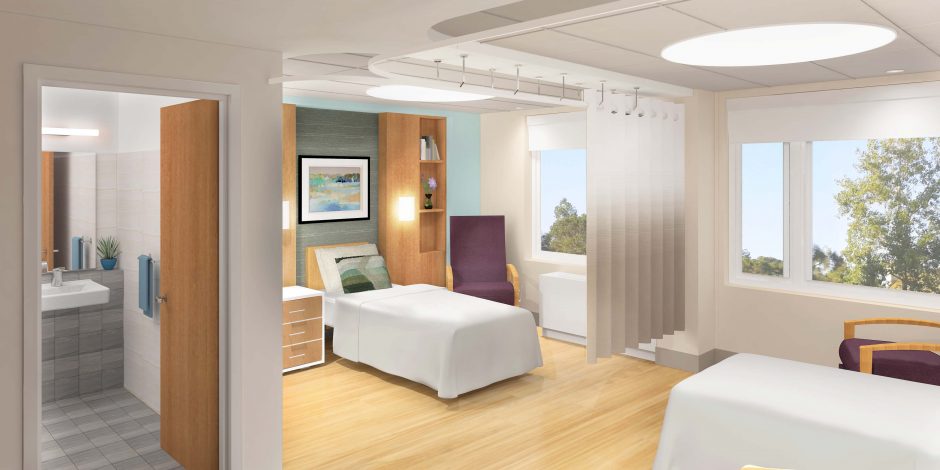 Resident Room – Double