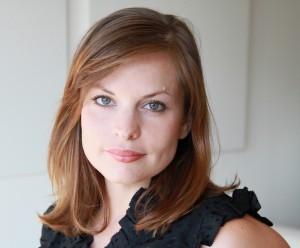 We must rapidly begin the shift from a "thing-oriented" society to a "person-oriented" society – Martin Luther King Jr.
Who we Are
Design for Healing is an interior design firm that embraces collaborative work with clients. We are committed to creating environments that promote well-being and reflect quality care for healthcare facilities. Through research based analysis and environmental practices, Design for Healing develops projects in a patient-focused model, while accounting for the wellness of care providers.
Bethany Clouse, CID, LEED AP, Principal, comes from a large family of professional caregivers, and spent time volunteering in various hospitals as a young adult. At family gatherings, the conversation usually led to patient treatment. It was while working with practitioners during her first hospital project, that Bethany discovered the objectives of the caregiver were consistent — put the patient and families first, and make a facility that is functional, safe and visually pleasing for everyone.
A few years later, while doing volunteer work in a developing country, it became clear that these collective experiences were her pathway to a greater sense of purpose. Now, with her combined design expertise and empathetic interpersonal skills, Bethany is dedicated to creating healing environments.
Philosophy
Helping our clients. Design is about addressing complex problems and finding solutions that will improve outcomes. Our mission is to enhance the human experience through a collaborative & exploratory design process.We believe that functional and enlightened design solutions can help the way people heal, work and learn.The physical environment is vital to healing and well-being – Planetree
Expertise
Bethany Clouse is an interior designer who has consistently satisfied clients with project work ranging from large to small, domestic and international. Clients value her holistic design approach as a means to improve patient turn out, satisfaction and comfort. Bethany has a solid reputation for achieving satisfying results on time and on budget.  She has gained invaluable experience from working with exemplary architectural firms and individuals over the course of her career. Design for Healing's services include research analysis, programming, space planning, conceptual design, finish & furniture selection, construction documents, specifications, project management and construction administration, which she provides to healthcare professionals and architectural firms.
Testimonials
,,
Working with Bethany was a pleasure she always listened and heard our concerns and consistently provided excellent design solutions and or recommendations. Her attitude and professionalism made the tedious work much more tolerable. I highly recommend Bethany to anyone reading this brief statement.
,,
Bethany is extremely personable, an excellent communicator and collaborator, effective and rigorous, professional, and has strong natural leadership and design abilities. She is passionate about providing exceptional design and service, and exceeding client expectations. I highly recommend Bethany, and welcome any inquiries about our experiences and impressions of her as a valued colleague.
,,
Bethany is a very competent and capable professional. She is able to produce quality work on time and budget. She represents the company well is able to interface with the clients to help them understand their needs and she is able to take those needs back to the team so they can meet those needs